Let's go skiing together!
If you are looking for a great mountain experience with a knowledgeable, friendly snow pro then I'm your instructor. I teach skiing to children and adults. In fact I have 3 kids of my own all under 10, so I'm good with kids. I am good with adults too! I'm the Training Coordinator at Mt Hood Meadows Ski Resort where I help train our instructors to be better teachers and skiers. That said, I love working with beginners and advanced skiers alike, so let's go skiing together!
Local Weather
Rain

Windy with rain at times. Lows overnight in the mid 30s.

Snow

Windy with rain and snow in the morning, becoming snow in the afternoon. Areas of freezing rain possible. High near 35F. Winds SSW at 20 to 30 mph. Chance of precip 100%. Snow accumulating 1 to 3 inches.

Snow

Snow showers early, with a steadier snow developing late in the day. High around 30F. Winds SW at 10 to 15 mph. Chance of snow 70%. 1 to 3 inches of snow expected.

Snow

Periods of snow. High around 25F. Winds ESE at 10 to 15 mph. Chance of snow 90%. 3 to 5 inches of snow expected.

Snow

Cloudy with snow. High 28F. Winds SE at 5 to 10 mph. Chance of snow 90%. Snow accumulating 3 to 5 inches.
Latest Updates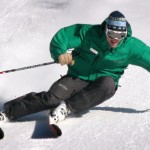 Want to know where good skiing starts? Well, it all starts with how you stand on your equipment. Intrigued? Then get the details in my article.
0 comments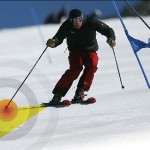 What the heck do I do with my poles anyway? This is a great question and one I hear various answers from pros and Joes. Here's the low down on good pole use.
0 comments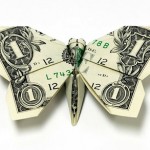 Navigate the ins and outs of tipping your snow pro. What is appropriate, when, how much?
0 comments